LGBTQIA+ Characters In Video Games: A Spotlight
We've seen developments over the years in more characters within video games identifying as LGBTQ+, and whilst there is still more work to do, we wanted to celebrate some of our favourite kickass characters from games that are in the LGBTQ+ community.
Life Is Strange – Alex & Steph
Where would we be without this wonderful duo from Life Is Strange: True Colours? Alex and Steph have been fan favourites since True Colours first came out in September 2021. Alex, the main protagonist of the game, is a bisexual character who begins the game reuniting with her brother Gabe in Haven Springs, Colorado. Her kindness and tenacity is a huge asset to the character, and is why so many players fell in love with her! Steph is a lesbian who, depending on the player's choices, can romance Alex. We talk a lot about Steph's character in an upcoming podcast episode with the voice actor Katy Bentz.
The Last Of Us – Ellie, Riley, Lev
The Last of Us has a number of LGBTQ+ characters within the series, with Ellie, one of the main protagonists initially hiding her sexuality from Joel. Her lesbian identity is unveiled in the Left Behind DLC after Ellie and Riley share a kiss within the mall. Bill, a gay character is also within the first The Last of Us game. In The Last of Us Part II, Dina's character is introduced as bisexual and as a love interest for Ellie. We also see within the sequel an introduction to the first trans character within TLOU universe; Lev.
The Outer Worlds
Parvati is an asexual character from The Outer Worlds, and is a fan-favourite. Gayming Mag have a great article looking into their character more here.
Tell Me Why
Dontnod's Tell Me Why moved so many players with their powerful story telling and engaging story, but Tyler's representation within the game as not only a trans man but a complex character outside of that, was inspiring to both players and game devs alike. Dontnod's collaboration with GLAAD and using lived experience was a huge factor in creating Tyler.
Technobabylon
Max Lao; one of Technobabylon's 3 main characters, who is a tech-savvy operative on the police force. It is discovered within emails within the game that she is a trans woman, who previously attended an all-boys school.
Mass Effect
Liara T'Soni is the very first queer (and romanceable) character within the world of Mass Effect, with her own DLC within the second game. Mass Effect has a number of LGBTQIA characters within the series in total, and this article by Gayming Mag goes into greater detail on each of them!
Dragon Age
Dorian is the first male companion who is a romance option exclusively for a male protagonist within Dragon Age, making his debut in Dragon Age: Inquisition. He is a charming character, a mage, and an inspiration for David Gaider to continue to integrate LGBTQIA+ characters within his future game narratives.
There are so many characters within the games universe that have well-written LGBTQIA+ characters, and these are just a few highlights from our community! If you're looking to delve into more LGBTQIA+ characters, our friends at Gayming Mag do fantastic work in queer culture.
We've found resources such as Represent Me and LGBT Characters Wikia to be brilliant in documenting LGBTQIA+ characters across fiction and video games.
Another Day is a narrative driven game that portrays the daily struggle experienced by those living in isolation in a claustrophobic environment during lockdown while experiencing depression and anxiety.
The aim of the game is to try to stay on top of an ever increasing list of daily tasks as you battle your internal conflicts. The team at Safe In Our World found that Another Day is a great window into what having a mental health problem can feel like, especially whilst living alone during the lockdown.
The game was part of the Cornwall House exhibition during the G7 Summit in 2021. Check out the team's Twitter, YouTube and Dev Log for future updates.
We spoke to the Another Dollar Studios team in this interview discussing the reasoning and motivations behind making 'Another Day'.
You can play Another Day for free on Itch.io
Content Disclaimer: This game contains depictions of isolation and mental illness, namely depression and anxiety. It is not intended to be a fun experience, and some may find these depictions distressing.
Skills utilised:
Games & apps
Celebrating Global Accessibility Awareness Day with Xbox Mental Health Best Practices for Developers
The team at Xbox Accessibility have just released their Mental Health Best Practices Guidelines as part of their accessibility resources, and we were excited to play a part in it.
The guidelines are aiming to educate developers on ways to create inclusive and safe experiences within their games for all players, by providing content warnings, content customization options, and avoiding the use of stereotyped or stigmatized representations of in-game characters with mental health conditions.
The guidelines are thorough, and contain support around the initial concepts and scoping of developing content that will elicit a challenging response in players, depict trauma, mental health conditions and behaviours.
They also discuss where mental health considerations can be important within game development and player experiences, and provide examples of ways this has been done well in other games. By highlighting the best practices that exist already within these spaces and uplifting and empowering developers into being more inclusive when portraying mental health within games, we can create safer experiences for everyone.
We're excited to see a detailed resource aimed at game developers within mental health and are delighted to be involved in this project. Please check out the full guidelines here.
Safe In Our World Welcomes New Staff and Trustees during Mental Health Awareness Month
This mental health awareness month, Safe In Our World announces a series of new initiatives and proud milestones to continue its charter of raising vital awareness for the charity and mental health during May for Mental Health Awareness Month.
This year's theme of "Together for Mental Health" is one that rings loud and true within the games industry, known for bringing people together through the love of games and accepting communities of all types. 
Leading the way is the 'Play Your Way' Campaign, encouraging gamers to play the games that mean the most to them whilst raising funds for the charity's future initiatives. Throughout Mental Health Awareness Month, Safe In Our World will be delivering talks, facilitating discussions and initiating conversations around mental health specifically within the industry.
Following the success and response to the delivery of mental health training to 200 Community Managers, Safe In Our World have committed to train 150 more by the end of 2022. This is just one of the many ways the charity is committing to make positive change within the industry.  Since the launch of the #LevelUpMentalHealth campaign in May 2020, the charity has united the industry with its drive for the removal of stigma around mental health and ensure gamers and teams can find the right support. Now over 100 of the biggest gaming companies have joined to forward the charity's mission and ongoing activities.
Amidst such turbulent times globally Safe In Our World has taken a proactive approach to offer a Crisis Hub which offers targeted resources to support those affected by crisis.  It offers help, support and guidance to those affected during this difficult time.  The charity wishes to thank Embracer Group, Koch Media and Form for making this hub possible to those in need. 
"The world remains a tough place to be in, which speaks to the ongoing need of taking care of mental health needs," said Leo Zullo, Safe In Our World Co-Founder & Chairperson. "Our industry continues to show its resilience, strength and support for those in need through our unified love of games and community, which is why Safe In Our World is growing and further aiding the industry, gamers and all those around. It has become even more important to maintain good mental health, and help those who need it. This year's 'together' theme couldn't be more indicative of our industry."
Safe In Our World also announces the appointment of two new members of staff as it expands its actions and further commits to its global mission. Benn Wiebe joins as the Strategy and Corporate Partnerships Officer and comes with vast experience as a social impact strategist and TV producer who has lived across the United States, Denmark, and the UK.  Sky Tunley-Stainton takes the role of Partnerships and Training Officer who will focus on expanding the #LevelUpMentalHealth campaign to provide even greater support and training. 
The charity is also pleased to announce and welcome the joining of four new Trustees; Suneet Sharma, a legal professional with experience working with the Associated Press, BBC and currently SEGA; Alex Boucher, Co-Founder of Game Dev Heroes and Analog fanzine; Ian Harman, an experienced chartered accountant and currently Finance Director at Beat Capital Partners; and Gem Abdeen, Director of Operations and Strategic Initiatives at Media Molecule. The new Trustees will guide the charity's output, help deliver the mission and leverage support from within the industry. 
Zullo further said, "We are proud to grow our charity with these new additions, who each bring their unique  perspective and experiences, while sharing the same passion and commitment of everyone, for raising mental health awareness in our industry. Together, we will continue to grow our charity and charter our programs to serve the needs of our global community." 
According to the WHO, global suicide deaths amounted to over 700,000 in 2019 with men dying at about twice the rates among women. Research from the Wellcome Trust in 2020 shows across the world, 92% of people consider mental health as important or more important than physical health for overall well being, and around one in five people said that they had, at some point, experienced anxiety or depression. With those statistics in mind, coupled with the passion of all those involved, Safe In Our World continues its commitment to raise awareness and offer assistance to gamers and the industry alike. 
Epilepsy Awareness within the Games Industry by Charlotte Callister
On March 26th, we released a podcast episode with Charlotte about the effects of epilepsy on mental health, and how it ties into video games.
You can listen to it at this link. Charlotte also wrote a compelling article to accompany this podcast, which is below; we want everyone within our industry (and beyond) to be more aware of epilepsy, and how you can play your part to support those who have epilepsy.
March 26th is Purple Day; a day where people across the globe raise awareness about epilepsy. With nearly every video game advising those with epilepsy to consult a doctor before playing, we wanted to take a closer look at what it's like to be a gamer who has epilepsy.
I'm Charlotte, the Platform Coordinator for PressEngine and I have epilepsy. I'm not the only one. Dan, Senior Editor at Thumb Culture and Iain, Writer and Games Reviewer at Thumb Culture also have epilepsy.
It can get tiresome when people just assume you can't do something because you are labelled as Epileptic.
When you hear the word seizure do you automatically think of someone falling to the floor and shaking? This is called a Tonic Clonic seizure, and it isn't the only type of seizure. There are multiple types, and you can learn more about the types experienced here, via the Epilepsy Action website.
"My seizures range from night-time seizures, where I will shake for 10-15 seconds and the only time I am aware of it is in the morning." says Iain. "I also have absence seizures, where I will blank out for up to ten seconds. This can be in the middle of conversation or just at random."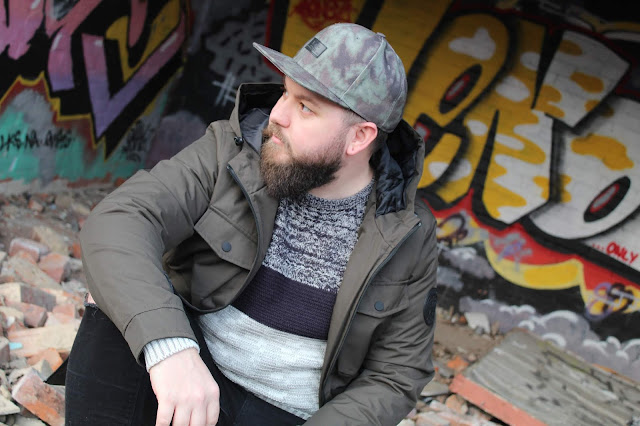 Image: Dan from ThumbCulture
Dan is currently seizure free but remembers the days of having regular Tonic Clonic seizures well. "I have lived with Epilepsy for 18 years and have always had tonic-clonic seizures. When diagnosed, I was terrified, I was having life threatening seizures with no known triggers or auras."
Another stereotype about Epilepsy surrounds photosensitivity i.e., seizures being triggered by flashing lights. Only 3% of those living with epilepsy are photosensitive and whilst it's important for people like myself who are photosensitive, there is a lot more to epilepsy than people may think.
"The biggest myth for me is the whole 'you can't play it; it has flashing scenes' thing." Dan elaborates "Whilst Epilepsy is known for strobe lighting triggering seizures, not everyone who lives with Epilepsy has this trigger. Don't get me wrong, it is fantastic that gamers alike are pointing stuff like this out, but it can get tiresome when people just assume you can't do something because you are labelled as Epileptic."
Iain continues "Epilepsy isn't a one stop shop, not everyone falls to the floor shaking. Plenty of people can play games we just need to be more careful than others."
"I don't feel like there is enough awareness surrounding Epilepsy in the gaming industry, but I don't think that there is any malice in this either." Dan reflects "Epilepsy isn't widely talked about as much as it should be. However, having said that I think the games industry does cover Epilepsy more than a lot of the other industry's due to the nature of the media it is putting out there for consumption."
"I feel it has improved dramatically on what it was even 5 years ago." Iain adds "However, there is a long way to go."
The one thing that has made living with Epilepsy easier for me is surrounding myself with amazing people and talking about it.
"Could the gaming industry do more?" Dan asks. "The answer is yes. But is the gaming industry making moves in the right direction? The answer is also most certainly yes."
When I asked Dan how epilepsy impacts playing games for him, he was very honest "I am very fortunate that Epilepsy doesn't impact my gaming too much, however what it does affect is my personal gaming aspirations. Epilepsy has left me with low confidence and this impacts what I can do at Thumb Culture. I would love to be creating video content, I just don't feel like I am there yet."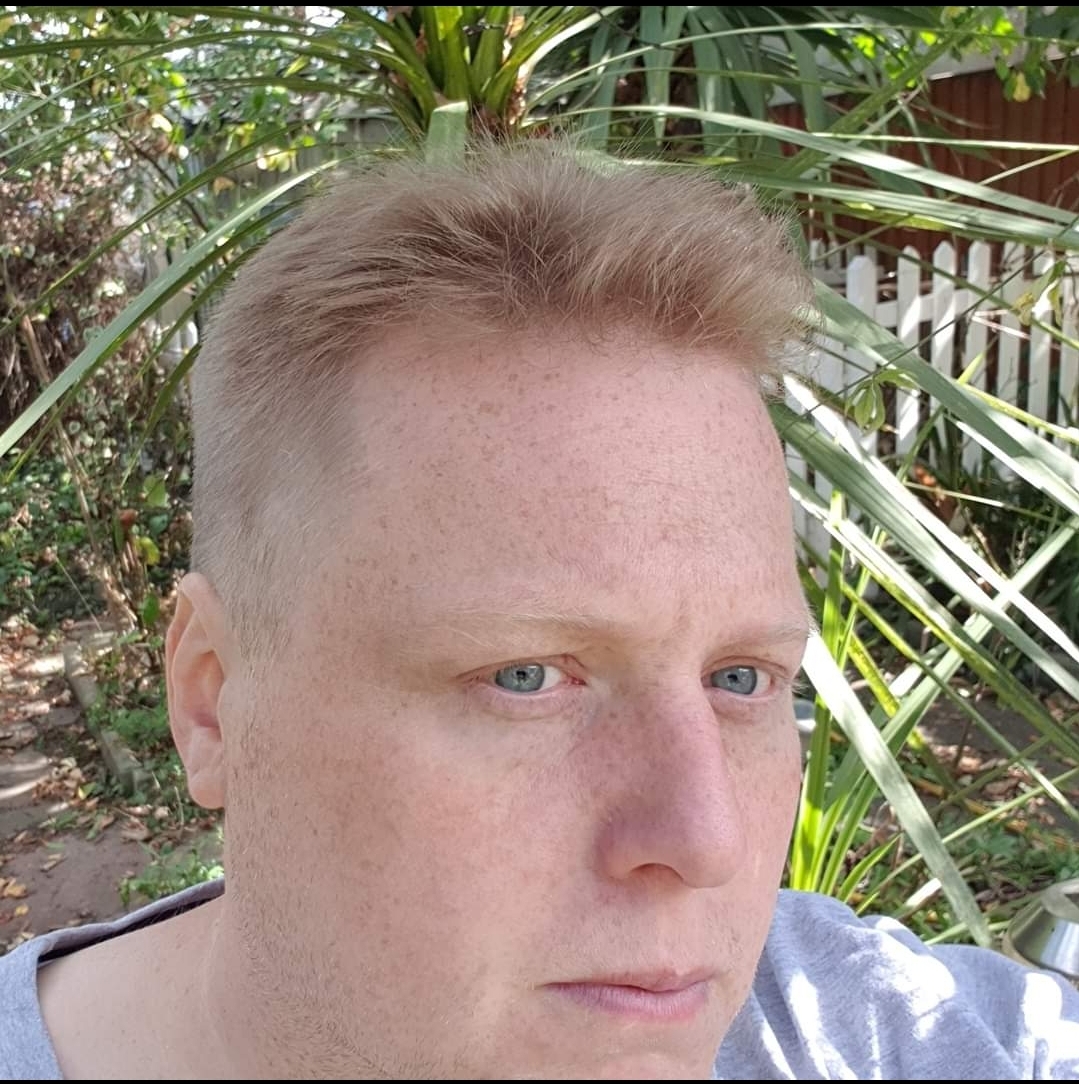 Image: Iain from ThumbCulture
Iain on the other hand has a different experience "Having Epilepsy means I am more aware of myself. I take regular breaks and ensure that I sleep. I used to do 24 hour fundraising, however, it now isn't worth the risk especially as being stressed and tired are some of the biggest triggers."
"24-hour gameathons for charity!" Dan agrees "I would love nothing more than to game for this long and raise awareness, but unfortunately, that would probably put me in line for a first-class ticket to Seizureville."
In his day-to-day role, Dan is a Lead Developer, and this impacts how he sees accessibility in games "If I could change one thing about the games industry in terms of Epilepsy accessibility, it would come in at the development stage of a title. When it comes to Epilepsy, more and more developers are taking on board things like photosensitivity. However, I still feel that there could be a lot more done in this space. For example, Epilepsy Mode; Enabling this would remove any flashing imagery. This function could replace strobe effects with either some text to say that it's been replaced or a standstill image."
Iain agrees "I would change the understanding. My memory is massively affected by my seizures, and that affects every part of my life, including games. More accessibility options need to be added to help people with Epilepsy. I would also like to see studios backing Purple Day and spreading more awareness."
"The one thing that has made living with Epilepsy easier for me is surrounding myself with amazing people and talking about it, despite how difficult it can be." Dan adds "If anyone out there reading this does need someone to talk to regarding Epilepsy then I am always open. I know it can be a journey of extreme highs and lows, I am always willing to listen and where I can, give help."
So, does having epilepsy impact gamers? It's a reasonable enough question but not easily answered, at least not broadly. Epilepsy is as individual as the person who has it and it is so much more than just seizures.
With any condition, learning to live within its limitations are vitally important. However, no one should be precluded from involvement or enjoyment of an activity; understanding epilepsy is as important for those suffering, as it is for those supporting sufferers.
1 in every 100 people here in the UK have epilepsy, and with the games industry growing every day, many of those people will be consumers who play or others will work in the industry. Purple Day provides a fantastic opportunity to find out more about this condition and ultimately ask yourself the question:
What can I do to make my game or content more accessible to those with epilepsy?
Being a Carer in the Video Games Industry
Working within the games industry can present a number of benefits and challenges that we cover in our day-to-day life, but not many of us have covered what it is like to be a carer whilst working in the games industry. We want to change that.
We spoke to a number of carers within the video games space about what their experiences have been like and how carers can access support within their roles. Their words speak for themselves.
"As a carer for a sister with a learning disability, the main thing I do is probably that I spend considerably more time with my sibling than most people would spend with theirs. My sister shares my passion for videogames, and its basically standard practice at home that once the working day is done that she sets up in my room (where all the gaming tech is) and boots up whatever game she's currently gripped by (it's set to be Final Fantasy 14 for the foreseeable future).
Recently I also started driving her around for her various clubs and activities like her training for Special Olympics, which has been a big help to my parents. It affects my work in games in a couple of ways. In my day to day the location from where I work can change to accommodate getting her to where she needs to go, and if we're both at home for the day I take breaks to check in on her. In a larger sense, I'm very keenly aware of accessibility in games, particularly in the sense of how games teach their players how to play their game.
In my work as a marketer I like to try and keep accessibility in mind and include it in my feedback for clients when we discuss their games." – Adam Clarke, Game If You Are
---
"I'm Jon Calvin, Operations Director at indie specialist marketing agency Game If You Are. I've been working in the industry for around 7 years, I started out working as a games journalist, freelancing for sites like PC Gamer and Eurogamer, and then transitioned into indie marketing full time around 2017, that's where I've been since. Outside of work, me and my partner act as a full time carer for my daughter, Summer who is 5. She was born with an incredibly rare genetic condition known as Herc 1 Gene Mutation, it is considered a severe intellectual disability and means she is unable to walk, talk or care for herself in any way. It's so rare in fact, she is the only person in the UK diagnosed with the condition and one of only 6 in the world!
What is it like to be a carer and work in the games industry? My daughter was born just as I was really getting into my full time career in the games industry and thankfully I was lucky enough to work for a very supportive company during that stressful time. It's hard to imagine how many people cope in a quite demanding industry, it definitely added stress to what was already a challenging position. That challenge can come in many forms, often the working hours can be long in this industry and the jobs highly competitive, that often combines to create an environment in which overtime is considered the norm.
For parents of disabled children like myself, this can cause a lot of undue pressure, and this was certainly something I struggled with breaking into the industry. I have clear boundaries now, but it is very hard to get employers to understand that, saying I have to clock off on time today as my daughter needs me to care for her can be tough, having to refuse weekends as you have to be there for the person you care for can leave you feeling like you're putting yourself behind others who can do that. That's hard in a competitive industry where expectations are high. Like many disabled people with complex needs, my daughter also requires lots of hospital visits, this can create difficulties with company's you work for especially when crunch is not only expected but necessary. I was very fortunate in that I worked for a company that appreciated my individual position, but many people aren't as fortunate in this industry.
On the positive side, my job was remote from the beginning, as the majority of jobs in games marketing are. For someone who is a carer this makes a huge difference, it means you can be there so much more when you're needed. It means you don't have to face lengthy commutes or long days at the office where you have little to no contact with the person you care for. Events can certainly be a challenge though, and I think that is something the games industry could get better at accommodating in general, not just for carers but for parents too. As an experience, it certainly affected my working life in many challenging ways. Games marketing can be quite a stressful job as it is, but carers like myself face a lot of outside concerns, worries and pressures that often go unseen.
The cost of caring for someone full time can be emotionally, physically and financially draining on every level, but it's a topic rarely raised in any industry, not just games, those who care for others and the unique challenges they face are often forgotten.
I've found a lot of resources useful over the years including many local charities in particular. Of course, charities like Safe in Our World and Special Effect offer some great resources, as well as Care Jam run by Code Coven that I took part in this year. I've also found Carers UK a helpful resource and personally found a lot of help from the Newlife charity. I also have always found a lot of strength in connecting with other carers in the industry over Twitter or other platforms to discuss and share our experiences, it's great sometimes to just chat to someone who understands what it's like." – Jon Calvin, Game If You Are
---
"It's impossible to talk about being both a carer and a creative without it being wholly through the lens of the Covid Lockdown. Working in the care industry has both its benefits and its hindrances and these have all been brought to the forefront when compared to how life was before covid, and how life is for many people around me who were not frontline workers.
For one, I was never worried about keeping my job. I had a steady income all through lockdown, which prevented any financial stress. It also gave me a way to occupy myself, and a way to socialise with the people I support, and my colleagues.
However, caring can be a mentally demanding job, especially when supporting those with complex needs. While it's usually to delight to interact with these people, having such a massive responsibility for many aspects of their lives (depending on their capacity), can leave you drained by the time you are home. It also doesn't help that I feel I have both a professional and a personal obligation to be extra careful in regards to covid, even now that the restrictions are being lifted. Some people are extremely vulnerable even when vaccinated, and I can't imagine how it would feel to accidentally bring it to my workplace. This has a fairly negative effect on my social life, meaning I have been missing out on many gatherings and events. All of this has an on affect creative motivation, especially when you're only just trying to break out into certain industries."
Twitter and Discord communities have been a godsend for someone like me. Whilst I have been able to discover places where I can have my reviews published and can promote my charity project, I can also interact with and learn from a seemingly endless stream of interesting people. – Sean Robertson
---
"My situation is a different kind of heavy since I've needed daily support myself with my disability since teenage. I've gone through hard depression and agoraphobia periods due to my chronic illness and it's required a lot from my family. Past years I've been a carer for my father and it's getting more tough with time.
I have my own challenges and being a carer has its own. I'm so happy to be able to take care of dad but I get tired too. I would love to be able to talk with other carers, especially those who work from home. Concentrating on your work is often affected and you need to juggle between feeling selfish and remembering to take care of yourself too. I never needed physical caretaking, nor did my father so far. Let's hope it stays that way. The emotional side of things can be as hard as the physical. I'd say it can be even harder at times.
Empathy and understanding is here the key – as it is in many life situations. My employers have always been supportive and showed kindness, it's helped me greatly. I don't have to hide or make white lies, I can feel safe and comfortable with speaking about the struggles, and my work schedule is sometimes altered accordingly." – Tarja Porkka-Kontturi
---
I struggled to re-start my freelance career after the caregiving period finished (it ended with two deaths) and, after a while, I decided to tell the story of that year through a narrative video game (Linda & Joan), which I've been working on for the last two years.
Part of the experience of caregiving and grief, for me, was the striking loneliness and lack of resources and, even though my family's story is unique, the themes are, of course, common to everyone at some point.
So, I guess, I felt some responsibility to share and hopefully provide a resource for others in the future — for those currently going through similar things, or those who are anxious about the future In summary: I think my response at the lack of obvious support was to make something to fill the gap, or at least, one small brick in a gap-filling wall! I'm glad that there are other projects like yours that are also adding bricks. – Russell Quinn
---
I'd like to thank all those who got in touch to contribute to this article or offer their support. It has been a wonderful learning experience for me in understanding more about what carers face on an every day basis, and how it can affect your mental health – and I hope it's been the same for you! – Rosie
Safe Space Podcast in 2021: Wrapped & Reflected
Today feels like a good day to sum up our Safe Space Podcast in 2021! The Safe Space Pod discusses the games industry and the link between games and mental health through hosting a variety of wonderful guests. Let's look at what we covered so far, shall we? 
To kick the podcast off, we wanted to introduce our listeners to the Safe In Our World team, the aims and mission of the charity and some insight into why we're passionate about the conversation surrounding mental health within the games industry and beyond.  Favourite games were discussed, our roles within the charity were explained, and the purpose of the podcast was unveiled. 
Episode 2 was a wonderful discussion with Ambassador Mxiety on her work in broadening the conversation around mental health on Twitch, and the impact of sharing our own experiences and struggles in bringing communities together.
We were joined by the brilliant Robin Gray for Episode 3, where we explored LGBTQ+ representation in video games, the LGBTQ+ struggles that are faced in the industry, and a host of useful resources and support groups that are making change happen.
In Episode 4, we spoke to Charity enthusiast and Patron Hannah Rutherford (Lomadia) on her incredible achievements in fundraising on Twitch. We may or may not have discussed some early Mario quests, shouty cats and the struggles that content creators face on a daily basis.
In Episode 5, we were joined by Raccine Malcolm to talk about the importance of embedding DEI and representation within the games industry, as well as our favourite mental health related titles.
Episode 6 saw Rosie chat with Shahid Ahmad about Code is Just. Shahid discusses how he first entered the world of game development and the struggles that he has faced on the journey; such as bullying, racism, illness and poverty.
And last but not least, our latest episode, Episode 7 with Adam Clarke! We talk about his experience as a carer for his sister and her passion for games. We cover Hot Fuzz, Irish accents and our most impactful games over the years.
Safe In Our World Is Hiring New Trustees
A fantastic opportunity has come up at Safe in Our World for new Trustees to join our Board.
See our Job Role Description here.
To complement our current board members, we are particularly interested in hearing from people with skills and experience in the following areas: 
Fundraising
Content Creation
Charity Finance
Charity Legal/Constitution   
However, these skills/experience are not essential in order to apply as we are keen to hear from a wide range of candidates and find out what each individual can offer. Previous Trustee experience is welcome but not necessary. 
The closing date is Friday 21st January 2022.
Code is Just with Shahid Ahmad (Safe Space Podcast Season 1 Episode 6)
In this episode of Safe Space, Rosie is joined by Shahid Kamal Ahmad for a fantastic discussion covering Code Is Just, imposter syndrome, game development and personal growth. We go from games industry history to jeopardising relationships in Monopoly, and it's worth the ride. Shahid is in his 40th year of working in the games industry, and discusses how he first entered the world of game development and the struggles that he has faced on the journey; such as bullying, racism, illness and poverty.
---
---
Links Mentioned in the Episode: 
Safe In Our World Celebrates 2nd Anniversary As New Initiatives Drive Progress Towards Helping Millions Worldwide
On World Mental Health Day 2021, Safe In Our World officially celebrates it's 2nd anniversary!
From expanding the initial target of training 50 community managers to delivering mental health first aid training to nearly 200 community managers globally by the end of 2021, funded by Jingle Jam 2020, every initiative undertaken by the charity now has room to expand and reach more people than ever before. And with 80+ studios, publishers and developers signed up as Level Up Partners, committed to positive change within the industry and within their own businesses, a bespoke partner hub was delivered in the second half of 2021; delivering more information, training, and resources to more employees than ever. In addition, in May 2021 at the height of the last Covid-19 lockdown, the charity launched the Safer Together Discord channel, including a forum for community managers, aimed at bringing the video games community closer together.
We're celebrating through an epic giveaway, courtesy of our wonderful Level Up Partners! Click here to enter.
"We are enormously proud of the work our fantastic team and a long list of supporters, from Ambassadors to Trustees, have achieved in the last year." Said Leo Zullo, Co-founder and Chair of Safe In Our World. "We've gone from a Trustee-led organisation to a charity with multiple employees and initiatives that make a huge difference in the lives of so many. This was always the plan, and we would like to thank the community, industry, and all those involved directly for their hard work, commitment and drive to deliver exceptional programs and real-world impact on behalf of Safe In Our World."
See the full statement from the Chair here.
Safe In Our World is pleased to invite the videogames community to celebrate these milestones together, both on the official website, as well as via social channels and the Safer Together Discord.
In the two years since Safe In Our World formed, the charity has united the industry with its campaign for the removal of stigma around mental health and ensure gamers and teams can find the right support. Over 80 of the biggest gaming companies having joined to forward the charities mission ongoing activities.
Safe In Our World Launch Safe Space: a Mental Health Podcast
We're delighted to launch the Safe In Our World Podcast: Safe Space!
The podcast will be hosted by the Safe In Our World Team: Rosie Taylor, Jake Smith and Sarah Sorrell, and will feature a multitude of guests to discuss a variety of topics touching on mental health and video games.
We will be delving into mental health in the context of the games industry, through chats with key figures, Level Up Partners, influencers and content creators who exist in this space. We'll be discussing the importance of representation within games, and the importance of lived experience, and how games connect us.
We're also keen to explore the ins and outs of content creation and mental health, neurodiversity, community management, mental health stories and lots more.
It's fair to say we're excited to cover a broad variety of topics within mental health in games, get some brilliant guests and listen to a variety of perspectives!
The first episode aired on the 23rd September, with an introduction to the team, Safe In Our World and an insight into what to expect from the podcast.
Follow the podcast on Twitter!
Red Dead Redemption 2 and Burnout
Burnout is a common thing felt around every industry there is, but in the games industry, especially for developers, content creators and gamers, burnout is rife within.
The definition of burnout features below:
"Burn-out is a syndrome conceptualized as resulting from chronic workplace stress that has not been successfully managed. It is characterized by three dimensions: feelings of energy depletion or exhaustion; increased mental distance from one's job, or feelings of negativism or cynicism related to one's job".
There are ways we can show the symptoms of burnout through both cause and effect in video games, and there are games that bear resemblance to the concept of burnout. One of which is Red Dead Redemption 2, which we'll discuss below.
Now burnout may not be the first thing that springs to mind when you think of outlaws in the dying wild west trying to survive, but that's exactly what we're highlighting. Dutch Vanderlind's gang are trying to survive in a time that is nearly gone; there's no room for outlaws any more, society is evolving and leaving many things behind, including their way of life.
After a robbery in the town of Blackwater goes wrong, the gang are forced to flee and lay low in a nearby camp. They're looking for ways to earn money to stay alive, while also trying not to raise suspicions with the locals and Pinkertons. The gang is desperate, pulling off odd jobs just to make enough money to make it to the next day. Dutch's headspace slowly declines and clings onto every possible plan he can come up with, and the player (Arthur Morgan), loyally obeys every command in an effort to help in every way he can, despite beginning to question his way of thinking.
There are clear signs of Dutch's mental health declining during the game. He carries the burden of many people relying on him, whilst under the influence of a manipulator. The pressures of everything simultaneously is a lot to handle. This is where themes of burnout begin to bleed into the game's narrative. The whole gang are feeling it; they are trying every way possible to just settle, be in peace and have enough money to live on for the rest of their days.
It seems to be a continous cycle of trying and failing, losing people, stakes being raised and having to move on. The gang can't catch a break. Every day it takes a toll on all of them in different ways; they're stressed, desperate to just settle down, but with a manipulator and the declining mind of Dutch, things just seem to spiral out of control.
Now obviously in real life, we're not rolling with Dutch Vanderlind, trying to get rich and live out the rest of our lives in Tahiti, but you can compare it to real-life settings. Game developers want to bring their art to the masses, bring creative ideas to life, show people what they can do and provide incredible experiences. The games industry is notorious for period of crunch and deadline pressures which affects the mental health of those who work within it. In fact, in a recent UK census, 31% of those asked revealed that they live with anxiety, depression or both, when the national average is 17%.
This damaging work-life balance and strain can be seen across the creative industries. One example we see a lot in our industry is streamers and community managers. Having to manage entertaining your audience regardless of what's going on in the background can be incredibly taxing on your own mental health and can easily lead to burnout, especially so if this sort of content creation is done as a side project in addition to a full time job.
Games, even ones that aren't developed with mental health as a focal point, can tell us a story and easily relate to how we're feeling. Red Dead Redemption 2 portrays burnout, the results of the burnout and the extremes it led to for the gang. We all have our stories of how burnout has affected us and how we've coped.
The good news is there are ways to combat burnout. Taking real breaks away are a great way to just switch off from what is going on. Schedule free time and actually take that free time, whether it be going on a walk, playing games, calling friends or family, taking a nap… there are so many different ways to refresh your mind. Burnout has many different forms and reaching out to trusted people, talking to your GP or booking an appointment with a mental health professional is always a good idea when you're struggling in any way, shape or form.
Described as Lifeline meets Lord of the Rings, Betwixt is a choose-your-own-adventure game in which the only way to survive is to face yourself. 
You play as a lone figure trapped in a strange, magical world that responds to your emotions and makes real what you think. Your mission is to escape, but in order to do so, you'll have to make sense of your inner landscape.
As you journey through the dreamlike world of the In-Between, you meet a mysterious guide known as "the voice" who helps you wrestle negative thoughts and feelings, and master the psychological superpower of self-awareness.
Skills utilised:
Games & apps
Gina Jackson OBE Joins Safe In Our World As New CEO
We are pleased to announce Dr. Gina Jackson OBE has joined the charity as CEO.
Dr. Gina Jackson OBE is a Video Games Industry pioneer, becoming an OBE in the 2020 Queen's Birthday Honours, she was a recent recipient of the MCV/Develop Women in Games award for her outstanding contribution. Gina began her career in games development in 1992 and has worked for developers, publishers, and distributors covering console, PC, and mobile games. Most recently Development Director at Sold Out, Gina will continue her association with GamesAid, stepping down as Vice-Chair but continuing as a trustee, she remains on the board at NextGen Skills Academy, Visiting Professor in Games Industry and Business at Norwich University of the Arts and acts as an advisor to several games developers.
"Gina has been a key individual in the establishment of Safe In Our World, serving as a Trustee and lending her invaluable advice as the charity has grown." Said Leo Zullo, Co-founder and Chair of Safe In Our World. "The Charity is at a level now where we needed to bring in the right expertise to lead Safe In Our World into the years ahead. After a hard year of lockdowns and COVID-19, the need to ensure our players and teams can find support is larger than ever. With our continued momentum, the Board of Trustees and I are delighted and thrilled to be able to appoint Gina and look forward to a new chapter in the Safe In Our World journey."
Dr. Gina Jackson OBE, commented, "I am absolutely honoured to be able to take up the position of CEO for this incredible charity. Whilst taking our first steps it was apparent that our goals to eliminate the stigma about mental health and to promote the dialogue surrounding mental health has resonated with both gamers and those who work in the industry." She continued, "From the companies engaging with the level up programme who are transforming workplaces to support wellbeing to the community manager mental health training, it is clear these are initiatives that are being welcomed by industry.
The feedback we have been getting from our Safer Together discord server demonstrates the power and support that a positive online community can bring and the generosity of those who participated and donated during our May fundraiser continues to inspire us to provide resources, training and tell people's stories so we can all feel empowered to talk about our mental health and seek support whenever we need or want it."
Dr. Gina Jackson OBE begins her role with immediate effect.
In the two years since Safe In Our World formed, the charity has united the industry with its campaign for the removal of stigma around mental health and ensure gamers and teams can find the right support. Over 50 of the biggest gaming companies having joined already, including 505 Games, Mediatonic Games, Sega Europe and The Embracer Group, the charities mission continues with ongoing activities, including free training for Community Managers, signposting for support and upcoming Safer Together Campaign in May.
---
For more information, and to download press assets, please visit:
Safe In Our World https://safeinourworld.org/press-centre/
How to Combat Loneliness in a Sea of Solitude by Georgie Peru
Loneliness is a personal feeling, so everyone's experience of loneliness will differ. Being alone doesn't by proxy make you lonely; loneliness breeds from an emotional state of loss, whether that be loss of social contact, loss of a person, or feeling lost within yourself. 
Ironically, knowing that others in the big wide world that surrounds us are too feeling lonely, brings a sense of connection and togetherness. Exploring themes relating to loneliness and indulging in such scenarios in the form of video games can bring an overwhelming sense of relief. Relief that all of our journeys somehow coincide and offer hope, through understanding mental health in a relatable way and finding the light, even in the darkest of moments.
Sea of Solitude is a very personal game, developed by Jo-Mei Games, which takes you on a journey of loneliness. You play as a young woman called Kay; covered in black tendrils with eyes burning red like the sun, you have a deep feeling of loss, and that's the thing, you are lost. Kay hits the nail on the head early on by saying "I'm still trying to piece it together. What is wrong with me? Where am I?". 
It's a very poignant position to be in; controlling a character whose deep-set loneliness has affected her physical appearance. Unraveling the narrative, you and Kay learn how the gnarly monsters in Sea of Solitude connect to people in her life or as manifestations of her internal battle of emotions that can be interpreted by the player.
As Kay, herself, is a monster, she is in a unique position where she can talk to other monsters. It's soon revealed that the monsters in Sea of Solitude are experiencing their own issues. Being able to relate to someone (or something) else who is also going through the same struggles presents a sense of understanding, sharing pain to bridge a connection.
Just like in "real-life", the monsters in the game start to regain parts of their humanity by opening up and talking about their pain. This kind of narrative displays the daily struggles of mental health and the realisation of catharsis when a person is able to open up about their pain of loneliness by talking to others and understanding that other people are going through a similar experience.
Cornelia Geppert, Creative Director and Writer of Sea of Solitude sends a message that shared pain can reduce loneliness. Geppert herself was experiencing one of the "loneliest points" of her life when she had the idea of the game. Sea of Solitude constantly reminds us that sharing our internal struggles and pain with others, or finding something we can relate to, can bring a sense of peace and serenity – where it be loneliness, depression, anxiety, or something else.
Loneliness can make you feel like you're drowning, especially when you're hit with obstacle after obstacle, and this is something else Sea of Solitude touches upon. Playing as Kay, it's very much drummed into the character and the player that "if you don't succeed, try, try again". If you're unable to overcome an obstacle, Kay stands back up a few seconds before the point she failed, allowing you to easily try again without going through more pain and suffering.
There will always be bumps in the road, but the beauty of what Sea of Solitude teaches us is that everything can be overcome, as long as you keep trying at your own pace. All you can do is try, and eventually, you will succeed. Whilst Sea of Solitude is a game about loneliness, it shows us that loneliness and other mental health issues can be combatted by facing them head-on; by relating to other people, or scenarios that allow us to share a mutual pain. It shows us that we are even more connected than we ever thought we were.
Yes, there will be times where we feel like we're drowning, and just as we start to paddle and keep our heads above water, our boat capsizes again and again. But above all, the darkness that loneliness brings will always shed light – there is always hope that we can uncover in metaphors, in games, and in life.
---
Georgie is a bright, friendly and outgoing person. She is a highly analytical and technical individual who has a passion and the right mind-set for thought-provoking work, particularly focusing on content writing and web writing.
Skills utilised:
Covid 19, News
Safe In Our World Announces Community Manager's Mental Health Training courses funded by Jingle Jam 2020
Registration for initial course placements are now open: bit.ly/SIOWcmt
London, February 10 2021. Safe In Our World (www.safeinourworld.com) today announced that its upcoming Community Management Mental Health Training Programme is now open for sign-ups. Launching later this year, the programme has been funded entirely by the community of Jingle Jam 2020 and sees the charity team up with Mind Fitness Training to create bespoke Safe In Our World accredited courses.
Safe In Our World wishes to extend its thanks to all those involved with Jingle Jam 2020, including the tens of thousands of community members that donated to enable the charity to create and deliver this vital training.
Designed to empower community managers, or anyone with a consumer facing role within the videogames industry, with knowledge, insight and best practice guidelines, this bespoke Safe In Our World programme will deliver beyond our original goal of providing courses for to up to 50 community managers, with the charity hoping to quadruple this figure.
"We were truly humbled by the support of the Jingle Jam community, and we owe a huge debt of gratitude to each and every one of them, as well as the organisers of Jingle Jam" said Kim Parker-Adcock, Deputy Chair, Safe In Our World. She continued, "This will be the first major initiative the charity will deliver in 2021, with many more to be announced. This course will empower those that talk directly to their communities with vital knowledge, guidelines and advice."
"We were so pleased to have Safe In Our World as part of the Jingle Jam 2020 lineup of charity projects and our community felt the same," said Lewis Brindley, co-founder of Jingle Jam. "This Mental Health Training Programme will provide much-needed support to those in the games industry who need it, we can't wait to see it develop over the year."
The Safe In Our World two-stage course includes both general mental health awareness and best practice. The programme will also include unique learning elements designed specifically for video games community managers, or those in a consumer facing role. With the aim to empower attendees with the knowledge and tools to deliver positive messaging, insights and actions, the course will offer a diverse skill set upon completion.
Registration is open now, and those interested should declare their interest, as Safe In Our World expects this free course to be highly subscribed. To register, please visit: bit.ly/SIOWcmt
The Safe In Our World mission remains; unite the industry to remove the stigma around mental health, within the industry and beyond, and to affect positive change for the better. For those interested in joining the Level Up Mental Health campaign, visit the Safe In Our World website for more information.
For more information, and to download press assets, please visit:
Safe In Our World bit.ly/SafeMedia
For press enquires please email press@safeinourworld.org
About Safe In Our World
Safe In Our World is a registered charity in England and Wales no. 1183344. A team of seasoned gaming veterans passionate about mental health brainstormed for over two years over ways they could make a difference. Launched on World Mental Health Day on October 10th, 2019, its aims are to raise awareness of mental health issues within the video games industry, and to provide resources, signpost help, and to drive change for everyone connected with the industry, for developers, publishers and service provides, to content creators and players. Its initial mission is to create an online destination where people can seek help, gain access to resources and information, and discover stories from real people within and surrounding the games industry, with more detailed policies available via the website. Safe In Our World is a worldwide hub accessible for anyone in need.
About the Jingle Jam
The Jingle Jam is the world's biggest games charity event, taking place every year. Since its inception in 2011 the Jingle Jam has raised over $20 million, all for charitable projects across the world.
A Look at LGBTQ+ Mental Health in the Games Industry by Suneet Sharma
The Ukie UK Games Industry Census from 2020 recently shone a spotlight on many areas of mental health. The focus of this article will be the representation of LGBTQ+ mental health and highlighting some of the key resources that may help those who identify as, or wish to support someone who is, LGBTQ+.
The 2020 survey was the "most comprehensive and detailed assessment of diversity within the UK games industry workforce ever conducted" with over 3,200 games workers providing responses. It found that 21% respondents identified as LGBTQ+, a significantly higher proportion than the national average which sat at between 3-7%. As Safe In Our World states "the videogames industry creates incredible worlds where a huge number of vulnerable people find refuge."
What is concerning is that the prevalence of depression and anxiety within the LGBTQ+ group was in some cases double the number of cases within the heterosexual community. This was particularly the case with those who identified as bisexual.
Unfortunately, these findings are not surprising. As the survey points out, higher rates of anxiety and depression among LGBTQ+ people are commonplace in society. Feelings of difference and being subject to harassment, persecution and having a lack of role models can all contribute to feelings of isolation. As a gay man who has been diagnosed with depression myself, I can say firsthand that at times I felt isolated and different from my peers, something which contributes to negative thought cycles and patterns. In some cases, people I know have been subject to homelessness as a result of their parents not accepting their LGBTQ+ status. The Albert Kennedy Trust helps young people who face these issues.
Turn your focus to the trans community and you find even more concerning statistics with the census finding that rates of anxiety and depression are almost triple the national average:
Again, these findings were consistent with long term research into long term mental health conditions within the trans community as compared to the cis community.
It is unacceptable that these figures are commonplace. They reflect the different struggles these minorities face in acceptance. However, this does not have to be the narrative in relation to LGBTQ+ people and mental health. Much can be done to help assimilate change and support those who are feel marginalised. Charities such as Mermaids provide excellent support to trans children and their parents with matters such as gender reassignment and mental health.
Out Making Games
OMG is a gaming industry wide LGBTQ+ group that supports its members in their path through the industry. OMG runs events, provides networking opportunities and establishes support for LGBTQ+ people throughout the industry. The Group also publishes guidance for games studios on increasing equality and diversity throughout recruitment and talent retention. Groups like OMG are key to help tackle the unique challenges faced by LGBTQ+ people within the industry and support wellbeing.
We spoke to Michael Othen from Out Making Games (OMG) who said:
"The games industry is becoming a far more diverse and inclusive space, but mental health issues are still disproportionately high. Our goal with Out Making Games is to build a network that supports its members and amplifies their voices, so that we can help make the industry more welcoming, regardless of sexual orientation or gender identity."
Resources for LGBTQ+ Mental Health
There are some amazing charities and support groups at the forefront of the difficulties between the intersection of mental health and LGBTQ+ status. These groups acknowledge and focus on the unique challenges faced by these groups, providing bespoke LGBTQ+ services. Here is a short, and by no means exhaustive, list of LGBTQ+ resources that may help you and those you care about in finding support for mental wellbeing. All the services below are free of charge.
A note for allies and parents
It may be that you are an ally or a parent who is concerned about another's wellbeing. Whilst there is no one size fits all support its important you find a process and outlet that works for the concerned party. Be sensitive to their own journey in respect to both their sexuality and their mental health. Perhaps take steps to educate yourself by contacting one of these groups first so you can provide considered, meaningful support where appropriate. Always remember to respect the privacy of those involved.
RESOURCES:
Albert Kennedy Trust
The Albert Kennedy Trust supports LGBTQ+ young people aged 16-25 in the UK who are homeless or living in a hostile environment.
LGBT Foundation
The LGBT Foundation provides advice, support and information for LGBT people via their helpline, 0345 3 30 30 30.
London Friend
A great support group for LGBT mental health and wellbeing. They offer specific trans and intersex support.
MindOut
A LGBTQ+ dedicated mental health service. You can call them on 01273 234839 or contact them online for support.
TransUnite
TransUnite is a great resource which can help you find your nearest trans support group.
Trevor Project
A charity providing dedicated support to LGBTQ+ under 25's.
Stonewall's Information
Service Stonewall is a leading LGBTQ+ charity which provides a helpline for any LGBTQ+ person seeking support. You can contact their LGBT Switchboard between 10:00am – 10:00pm on 0300 330 0630.
Whilst these great organisations and the census itself is a great positive step in the right direction, these figures serve to highlight that the difficulties faced by the LGBTQ+ community are serious and there is always more that can be done. To this end, please follow the links provided if you wish to support these organisations or donate.
---
*Please note Suneet Sharma is not a mental health professional and this article is based upon opinion and is not a substitute for professional advice.
**A copy of the full Ukie Report can be found here.
Safe In Our World: 1st Anniversary Charity Bundle
To celebrate our first anniversary, we are releasing our very first charity bundle dedicated to providing free Mental Health CBT courses for games industry professionals and gamers around the world. The Safe In Our World  1st Anniversary Charity Game Bundle is available now exclusively via the dedicated partner Fanatical for $4.99 / £4.65. Only 10,000 sets of keys are available for this extremely limited edition bundle.
The Safe In Our World 1st Anniversary Charity Game Bundle features seven games, each sharing a unique and relatable message about mental health:
AVICII Invector by Tim Bergling aka AVICII / Hello There Games
Dear Esther by The Chinese Room / Curve Digital
Fractured Minds by Emily Mitchell
GRIS by Nomada Studio / Devolver Digital
Meadow by Might and Delight
RiMe by Tequila Works / Six Foot
The Town of Light by LKA / Luca Dalco
Proceeds from the 1st Anniversary Bundle will go towards the creation of Safe In Our World's own tailored, games-focused Mental Health CBT courses, which will provide much-needed mental health support at no cost to games industry professionals and gamers alike.
CLICK HERE for the complete bundle on Fanatical
CLICK HERE to download our bundle assets
The 1st Anniversary Bundle celebrates an amazing inaugural year in which Safe In Our World has made a significant impact on the games industry, thanks to support from wonderful partners. Since the launch last year on World Mental Health Day, the global non-profit organization has been able to:
Launch the hugely successful #LevelUpMentalHealth campaign featuring over 50 leading and indie games developers/publishers, including 505 Games, the Embracer Group, Wargamer, Curve Digital, NDreams, Mediatonic, Wired Productions, and many more; supporting 10,000 employees. (A full list of partners can be found here)
Further grew the SIOW ambassadors and patron list, with close to 100 key influential members of the industry representing the charity
Launch the COVID-19 Hub, a global resource set up at the beginning of the pandemic to help gamers and industry folk with information, tips, articles and resources, with traffic increasing by 146% from over 130 countries
Help to drive support for 1 million downloads of Fractured Minds, a game developed by BAFTA young game designer recipient Emily Mitchell
Reach 10 million players through messaging in key partner's games
SIOW spokespersons join panels and events participation to help talk about mental health conditions within the industry, as well as sharing the touching, personal stories of many games industry professionals and their mental health through safeinourworld.org
Hire two full-time staff members, each with their own passionate stories, to further increase the impact and support within the games industry
Become a fully operational organization in less than 12 months
"2020 has been such a trying year for us all, but we are so proud and thankful for the impact Safe In Our World has been able to make in our industry so far," said Leo Zullo, Safe In Our World Chairperson. "We now look to 2021, expanding our team and opportunities, as well as further increasing awareness, access and positivity towards mental health and mental health facilities in the games industry. Our message remains the same; it's ok to not be ok. We have a duty of care to our gamers and our people and we implore the whole industry to unite and ensure this is considered at all times."
Safe In Our World will continue to build and grow its support for those in need, and more announcements will be made as we head into our second year.
World Mental Health Day 2020: Celebrating a Year Of Engaging the Industry to Talk About Mental Health
We celebrate a year of getting the industry talking about Mental Health, as we continue to challenge companies to consider the wellbeing of their gamers and employees.
This World Mental Health Day, Safe in Our World will be celebrating its 1st anniversary. In October of 2019 when the charity formed, nobody could have predicted the events of the following 12 months, and the impact that COVID-19 has had.
The importance of not only talking about mental health conditions, but also supporting mental health has never been as important for employees and those who play the games we help build. To mark the charity's first birthday, on the eve of new hardware and software launches, Safe In Our World asks for all companies, publishers, developers and agencies to consider employee health at all times and for employees and gamers to reach out for support when they need it.
We would like to thank everyone who has been involved with supporting the charity in its mission – our ambassadors, patrons, partners and supporters have been incredible at reinforcing the importance of mental health awareness in the gaming industry. We hope to grow our community further as we move into our second year.
Safe In Our World is also pleased to announce the creation of a range of new training opportunities available at the online training centre. These courses are designed to help companies better understand and support mental health conditions within the video games industry and are available to book now.
Additionally, Safe In Our World is delighted to welcome Ed Rumley, Senior Director, Business Development at Electronic Arts, as its newest Patron, alongside the likes of Dr Jo Twist OBE, Elle Osili-Wood, Pelle Lundborg and Kate Edwards.
We now look to 2021, to continue expanding our team and further increasing awareness, access and positivity towards mental health in the games industry.
Our message remains the same; it's ok to not be ok.
If you need some guidance in understanding feelings and symptoms of mental health, you can visit our Support Page. For international helplines and web resources, please visit our Find Help page.
Turn Work Into Play: Safe in Our World Collaborates with Family Video Game Database
Safe in Our World have collaborated with Family Video Game Database to curate a list of games focused on the stresses of working within the gaming industry and how you can wind down.
Family Video Game Database is created by a small enthusiastic team of parents and carers. The database allows the user to filter by PEGI or ESRB rating, duration, genre, theme, platforms, number of players or even those that don't have in-app purchases.
It also promotes inclusive games, by having built-in accessibility filters to allow for gamers who may have difficulties in using controls, reading or hearing.
The games in this list offer space to reflect and escape work for a while. But not only to get some distance, but to play something that shines a light on why we do what we do. Some address the world of work directly, while others enable us to consider our choices about how we spend our working hours.
Whether it's escaping for a lunchtime walk with A Short Hike. Trying to manage crunch time with Going Under, or not succumbing to Tom Nook's invitation for ever bigger mortgages in Animal Crossing, there are lots of games that can help us find some balance.
Other games, like Coffee Talk and Neo Cab help us consider the people we serve at work. This might be conversations with customers, but also the other people we work with in the office or workplace we find ourselves in. Like the game Good Job encourages us to do.
Then there are games that make us aware of our co-workers. Whether it's collaborating to identify and store stock in Wilmot's Warehouse or getting the furniture into the van neatly in Moving Out, how we work together and treat the people around us is important. 
The Games:
A Short Hike | Going Under | Animal Crossing | Neo Cab | Coffee Talk | Mini Motorways | Mini Metro
Wilmots Warehouse | Good Job  | Moving Out | Kind Words | Patterned 
View the list on the Family Video Game Database and explore more games.
View a full list of the related games and apps that Safe in Our World suggest here.
The effects of 'lockdown fatigue' – and tips to tackle it
2020 has been a year where we just couldn't have predicted the enormity of what would happen. In the first few months, most of the world was put into a lockdown where the mantra was stay at home, stay safe and try to slow down the spread of COVID-19. In normal times, most of us have a tried and tested daily routine, and the lockdown unexpectedly interrupted everything. For so many people, it took a toll on their physical and mental wellbeing, with many feeling anger, sadness and overall confusion. 
We asked a gamer and two people who work in the games industry on how it has affected them:
Lee Hunt from Koch Media had this to say about his lockdown experience:
"Working from home has been something of a battle. As nice as the commute is, and as good as Teams and Zoom are, video calls just can't replace human-to-human interaction. Working at home even in a "team" can often feel very lonely and isolated. It's also hard to switch off from work when your home becomes your place of work. Taking regular exercise and finding the time to do things – like playing a game with your colleagues – are really good ways to boost your mental and physical health and help to forget about some of the challenges the world is facing for a while."
Anni Valkama, a 100% video gamer and scribbler of stories, had this to say about her time in lockdown:
"At first, the lockdown offered a seemingly perfect opportunity for retrospection and time to recharge. With furlough halting my work late-March, I suddenly had all this time on my hands to do all the things I normally could not do on a day-to-day basis. However, at the time I had no idea what three months in solitude (I live alone with no pets, partner, or friends) would do to me. Was it not for the distraction offered by video games and the existence of social media as means of communication, who knows how I would have emerged from this experience."
Lorna Birrel, an industry worker, told us:
"I already struggle a little with social interactions. I have days where my critical voice decides everyone hates me. I'm usually pretty good at handling it, but lockdown really knocked me off balance. Because of the isolation from my colleagues and friends, it's harder to reassure myself that everything is okay. In online chats, people can wander away and get a cup of tea, or get distracted and forget to reply – but you don't know what's happened because you can't see them. We all experienced this before lockdown, but now it's the main way we talk to each other, it makes everything more disjointed. I quickly found myself exhausted by so much online interaction, and I'm still trying to find a balance that works for myself and others.
Another area I got worn out from quickly was all the work calls. We have been encouraged to have cameras on if we feel up to it, but as we can no longer tell who's looking at who, even when I'm not part of the conversation I feel like I can't relax – like someone might judge me if I slouch my shoulders and don't look my best. 
As time has gone on, less and less people have their cameras on, so I think many of us are feeling burned-out by this. It doesn't help that meetings have increased, because you can no longer casually walk over to someone and chat for a bit, and some people struggle typing everything out due to intonation being lost. I think we're all doing the best we can, and there are some great upsides – no commute, more comfortable clothes (especially in heatwaves) – but the permanence of the distance, and not knowing when it really ends, is draining."
Top tips
It's clear that everyone deals with lockdown fatigue differently, but the most important question is what can you do to reduce it? Here are some tips that could potentially help:
1 – Exercise regularly.
2 – Try and maintain a good sleep pattern if possible. 
3 – Try to have a structure in your day. Plan ahead in the morning and stick to it as best you can. 
If you have trouble sleeping:
1 – Routine is key to help minimize stress.
2 – Getting outdoors and exercising now there are fewer restrictions will help. If you can't go outside there are indoor exercises you can do. 
3 – Turn off your screens at night and avoid sugary foods. 
4 – Check your environment – is the place where you sleep too hot or too cold? Are there any LED lights that might be keeping you awake?
5 – Wind down, take a bath, read a book. It all helps.
6 – We sleep for a third of our lives! Instead of thinking of it as an inconvenience, try to think of sleep as a priority for your mental and physical wellbeing. 
Skills utilised:
Covid 19, News
Celebrating Pride Month and supporting LGBTQ+ mental health
June sees Pride Month celebrated all around the globe, and the games industry certainly has a lot to celebrate when it comes to progress in LGBTQ+ representation.
As an example, June will fittingly see the launch of one of the most anticipated games of this year and has an LGBTQ+ lead: The Last of Us Part: II. The team at Naughty Dog haven't shied away from showing that Ellie is a gay woman, and it appears as if this will be a very present theme in the series' second game. In an interview with Eurogamer, Vice President of Naughty Dog, Neil Druckmann, rightly says that the game aims to "normalize what is normal". From The Last of Us to Life is Strange, Mass Effect to Stardew Valley there's an ever growing list of games that positively feature LGBTQ characters. Conveniently, there's even a Wikipedia article dedicated to tracking LGBTQ representation in games if you want to find something new to play.
And it's not just the games themselves that are becoming more diverse. A recent UKIE Games Industry Census found that a staggering 21% of UK games industry employees identified as LGBTQ+. For comparison, estimates for the percentage of the national population that identifies as LGBTQ+ range between just 3% and 7%. Even conservatively, this suggests that the UK games industry is 3 times more diverse in this context.
The same census, however, highlighted that LGBTQ+ employees over indexed in reporting problems with mental health, particularly anxiety and depression. In fact, bisexuals and non-binary/'other' reported the highest levels of anxiety and depression by quite a significant margin. Unfortunately, it is a universal statistic that LGBTQ+ individuals are more likely to suffer from poor mental health at some point in their lives, and game makers are not exempt from this sad reality. This is why we need to continue to strive for improvements in mental health in this industry, both in terms of content created, discussions held and support made available.
Importantly, we need to recognise a need for intersectionality in mental health offerings. This is true of most, if not all, social/political identities. We need to understand that our ability to access mental health resources can be affected by elements of our identity, whether that be LGBTQ+, BAME, disability, and so on. By creating specific mental health resources for particular groups, we can lower the bar of accessing help. As an example, Stonewall found in 2018 that 1 in 7 LGBT people avoid seeking healthcare for fear of discrimination. Whilst we have extensive resources available on our website, we have work to do on ensuring that we source information and help highlight organisations that represent this intersectionality.
For International Pride month, we have expanded our LGBTQ+ Mental Health Resources page to include links to dedicated LGBTQ+ Mental Health organisations. If you have any favourite resources you think we should know about, please reach out to us on Facebook, Twitter or Instagram.
Equally, we always want to hear about your favourite LGBTQ+ games, so send your suggestions our way.
Happy #Pride gamers, and here's to another year of celebrating the wonderful contributions of the LGBTQ+ community to our industry.
My experiences of 'mental maintenance' and leadership – by Sally Morgan-Moore
In a fast paced, competitive and multi managed industry such as Game Development, you can often find yourself having to engage all manner of coping mechanisms in order to ensure that you keep your focus in check.
There's no doubt about it – from young, experienced, role specific, confident, introvert – everyone is going to experience a degree of personal strain throughout their creative career.
For me, I find that I have quite a complex degree of "mental maintenance" that I need to engage in, and I've not entirely made it easy for myself in industry (let's keep it honest here).
Throughout my career I've found myself driven in management roles, while at the same time have found great benefit and enjoyment in being community focused too. Because of this, I have my brain segmented three ways:
One for ensuring my team are on track to succeed and feel supported in their success.
Another for ensuring my stakeholders are confident in my performance to deliver.
And an additional for maintaining a personable connection to the outside player base.
All three of these require a specific handling of their very own, and it's incredibly easy to forget that you also have yourself to be mindful of too.
Quite often, when your energy is split into niches, you can find yourself to be silently accumulating "impactful waste" from any negative experiences or general fatigue, in a sort of dumping ground away from your work. After all, you don't want it to have a negative influence on what you're passionate about, right?
The thing is, it will. In the past, I have been terrible at being honest when my "dumping ground" is starting to weigh in heavy. I'm not afraid to publicly admit that I absolutely have cried in front of at least three Execs before. There can be this stigma, you see, where if you cry or complain then you're a failure at your job. This can turn into one heck of a mad cycle which leaves you feeling like the last decade of what you're good at is all for nothing. If you don't talk that through then you'll forget who you really are.
Similarly, as management or in a leadership role, you need to know when to be prepared to listen to others in their own instances of stress or dilemma. You need to be open and compassionate toward each individual's situation, especially when they're willing to talk things through with you. In my eyes, if someone is willing to share their personal feelings with you and look to you for your opinions or advice, then that's an honor you should never take lightly or abandon.
For me, first recognising that I wasn't talking enough came from the sudden overwhelming assumption of my incapability to perform. This was despite me clearly having proven that I can achieve things I'm passionate about. It would creep up on me on leaving work and sit with me until I was back with the team the next day, making the magic happen and proving it.
Zac Antonaci, a previous director of mine, would often reiterate to me that "Pressure can be good, but if it's stress then it's bad. You need to recognise the difference".
Zac took that advice from someone else so I don't think he can take all the credit, but he did use it on me, and it certainly guided me when I needed to figure out what was going on.
It is right though, pressure can be quite the motivator. If I know I have a deadline to hit, have great ideas I'm trusted with, and am driven to achieve the goals, then it's all great. Sure, there could be hurdles, but if I have an optimal mindset to tackle them, then I am very much thriving on that pressure.
If stress sneaks in, you feel it as a hammer upon your mentality. That will inevitably impact on your performance and feelings of self-worth, not to mention your energy towards your team, friends and family. This is the point you need to reach out, admit to some higher hurdles and find the support in others. That's not weakness. Self-awareness is a superpower. You can achieve a great deal by taking advantage of nurturing it.
When I know I feel a loss of confidence – be it in my ability in a new skill, my understanding of a specific detail, or reading the intentions and actions of others – I make sure I'm not feeling locked in with the doubt or confusion. Being open and honest about it doesn't give it time to manifest into something crippling. It also keeps you true to yourself and to others, open book style.
Fast-forward through further life and professional experiences to one of the most valuable and touching points of feedback I've since had in a performance review. It was given to me by my wonderful Studio Head, Sitara Shefta, who actually commended me on my self-awareness, entirely unprompted.
Sitara is a constant advocate for ensuring mental and physical health go hand in hand, one no greater need than the other, both equal in importance and valid of the same level of care and attention. As a team we've entirely benefited from her notions on this.
As leads, it's important for us to care for our teams, as well as know we have an outlet for our own thoughts and feelings too. It's wonderful to know we're able to do this with Sitara, and she too knows we're also there for her in the same capacity.
It's all about openness and being yourself under all that labelling and set direction. This doesn't make you any less of a professional – it allows people to see that you're human, and in many ways, just like them.
There's much more to share on these matters, but I'm so happy that I've been given the opportunity to put down a few preliminary thoughts on my experiences so far. I really hope that in some way, people in and out of industry who may be struggling to relate with their feelings can find something from this. To know that even the most energetic of us are constantly learning along with you.
A few summary points I'd love to share for further reading:
Allow yourself to be relatable. This doesn't mean sharing your personal life with your team or community but do allow your true personality through. It takes some "cherry picking" but suppressing your personality too far can deliver falseness…also it's exhausting trying to be someone you're not.
Choose your allies. Tap into people who you find deep set trust and happiness with. Maintain relationships with those who make you comfortable enough to confide in, and bring out your happy, positive, and adventurous side. Be there for them in return. Why wouldn't you be?
Be mindful to circumstance and personalities. You'll work with people from all walks of life, with all manner of needs and traits. Take time to understand them. You can't assume everyone will manage things the way you do, so take an interest in individuals and how you can add a splash of "you" to their intentions. You might find you can learn a lot from their actions, and they can find encouragement from absorbing yours.
Identify when you're impacting others negatively and be open when someone is impacting you too. Adapting isn't a failure on your direction. You've not failed if you're willing to work through differences for the better.
True story: Not everyone is going to like your qualities. There's a much longer story behind this one, but I've certainly had to be mindful of my actions and dominant personality traits on occasion, toward others who might not click with them. I see this as a positive learning experience, however, and a side of me that I am continuously proud to refine. Reading the room, adapting and accepting when you're perhaps not being that mindful of others is a big deal, and a very respectable one when maintaining good relationships in both the workplace, friendships, and social situations.
Games industry unites to offer thousands of free games to NHS workers
Ukie has teamed up with influencer marketing solution, Keymailer, and developers and publishers from around the world to offer free games to NHS workers.
The Games For Carers initiative allows NHS workers access to a game or game subscription as a thank you for all the work they are doing during the COVID-19 pandemic. The hope is that the games can provide some much needed escapism and stress relief for workers and their families. Amongst the many developers and publishers on board with the initiative are Bethesda, Sega, Curve Digital, Jagex, Konami, THQ Nordic and Xbox Game Studios. 
Dr Jo Twist, Ukie CEO and Safe In Our World Patron, said of the initiative:
"The UK games industry has been proud to play its part in conveying these vital public health messages during this national emergency. Now our community has united again to say thank you to the truly extraordinary people who make up the NHS frontline team. Games companies of all sizes and players everywhere recognise their exceptional dedication and hope this initiative goes some way to help them understand how respected and valued they are." 
If you work for the NHS and want to claim a free game, you can find out more here.
Skills utilised:
Covid 19, News
no layouts found